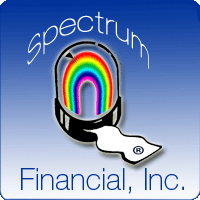 Like the Stock Ticker displayed above, which runs 24.0 hours per day, Investment Analysis and Prudent Investment Management IS a 24.0 hour per day endeavor
WE are an Independent Investment Advisory firm that IS BOTH dynamic and proactive with the Client in providing direct and personal advice in a very concise and extremely timely manner.
Investment portfolios are constructed FOR EACH CLIENT based on THAT CLIENT'S needs, desires, financial goals, risk tolerance, and future plans alone. WE provide appropriate advice, recommendations and guidance based on those principals.
Because WE ARE INDEPENDENT, WE ARE TOTALLY FREE TO CHOOSE from large numbers of different investment vehicles to find the ones THAT ARE RIGHT FOR YOU. WE ARE NOT BEHOLDEN OR BOUND TO ANY INVESTMENT BASED ON COMMISSIONS OFFERED TO US or thru association with any firms offering such.
In addition to our Investment Advisory Services, WE also provide Wealth Management Services, Financial Planning, Retirement Planning and independent reviews of existing investments and portfolio structures. Details of these services are provided.